Room & Linen Sprays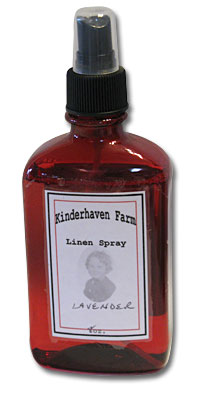 Brighten your favorite space with our room and linen sprays. Made with pure essential oils and high-quality fragrance oils. Packaged in 8 oz. PET bottles with non-aerosol spray pumps.
Current Scents:
Lavender: Great on bed linens to relax you for sleep
Spearmint Eucalyptus: Cool, fresh fragrance
Cold Care: Peppermint, Camphor & Eucalyptus—spray on pillow to ease
stuffy noses. Also great at work.
8 oz. bottle.
$12.00 each.
Ingredients: Distilled water, SDA 40, Polysorbate 80, essential &/or fragrance oils.