Lip Soothers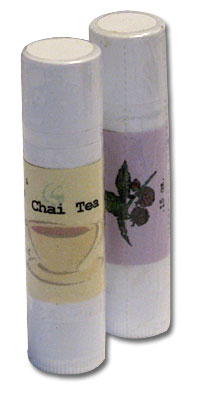 No one likes dry, chapped lips, and there's nothing like fine vegetable oils and butters to keep those lips feeling good. Of course, great flavor is an incentive to keep those lips covered, so we offer a great lip balm in several favorite flavors.
Current flavors include:
Strawberry
Raspberry
Mint
Lavender Lanolin*
0.15 oz. tube.
$3.50 each.
Ingredients: Apricot & hempseed oils, shea butter, beeswax &/or candelilla wax, meadowfoam seed oil, flavor, vitamin E
*Lavendar Lanolin Ingredients: Argan and/or hemp seed oil, medowfoam seed oil, lanolin, shea butter, beeswax, lavender essential oil.