Perfumes for Women
Shipping Notice: Perfumes contain alcohol and it is currently illegal to ship any item containing alcohol via the USPS or UPS. If you wish to purchase a perfume or giftset with perfume you will have to purchase it directly at one of our Michigan shows. Please join our mailing list to be informed of next season's shows.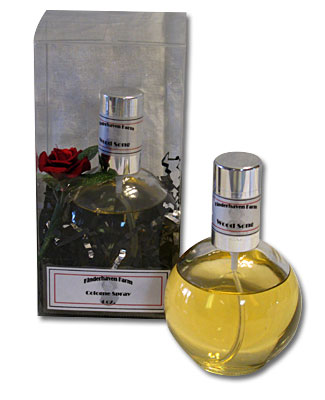 Vintage Inspirations: Timeless Favorites for Women
Each fragrance is available in the following forms:
4 oz. soy candle ($5.75)
4 oz. goat milk soap ($4.95)
6 oz. Shea & Goat Milk Lotion ($11.50)
4 oz. cologne spray ($20.00)
Don't forget to check out the gift sets!
White Lilac: Fresh as a spring breeze, the gentle scent of lilacs wafting through the air heralds the wonder of new beginnings.
Lily of the Valley: The symbol of peace in the language of flowers, the delicate sweetness of Lily of the Valley is a cherished tribute to femininity.
Wild Gardenia: Rich and exotic, wild gardenia is the breath of lush tropical gardens in the soft glow of the full moon.
Woodsong: A unique blend of reasured resins and fragrant woods that embodies
the essence of mysterious, faraway places.
Ingredients: SDA 40B Alcohol, 200 proof, fragrance, distilled water, hexylene glycol (fragrance fixative).
Click the product images for larger views of the products.
Perfume Products for Women: